Looking forward to your visit!
June 5th-13th ~ Closed (holidays)
Check out the tasty samples from our Menu.
Before you make a reservation
Really good - Excellent restaurant - food delicious, ambience really wonderful - we sat at the back in a kind of stone cave area - staff all lovely. Would highly recommend for great... read more food and a taste of authentic Bratislava.

Lakes_woman


04. 01. 2023

Must-Visit in Bratislava - A must-visit restaurant in Bratislava, what an excellent experience. We were seated in what seems to be an ancient wine cellar, absolutely fabulous with arched brick walls. We loved every... read more detail of our dinner here, from the service, to the wine and foods, and the atmosphere. Our first Slovakian wine! Wow, amazing wines, and so very reasonably priced. Highly Recommend! Do make a reservation, they are popular!

Barbara S


31. 12. 2022

Wonderful experience - Wonderful recommendations and great food! The service was amazing and the sweet staff kept my bag safe for me when I left it at the restaurant. Trustworthy and honest people... read more made our experience even better!

darcih2013


21. 12. 2022
Beblavého 14, 81101 Bratislava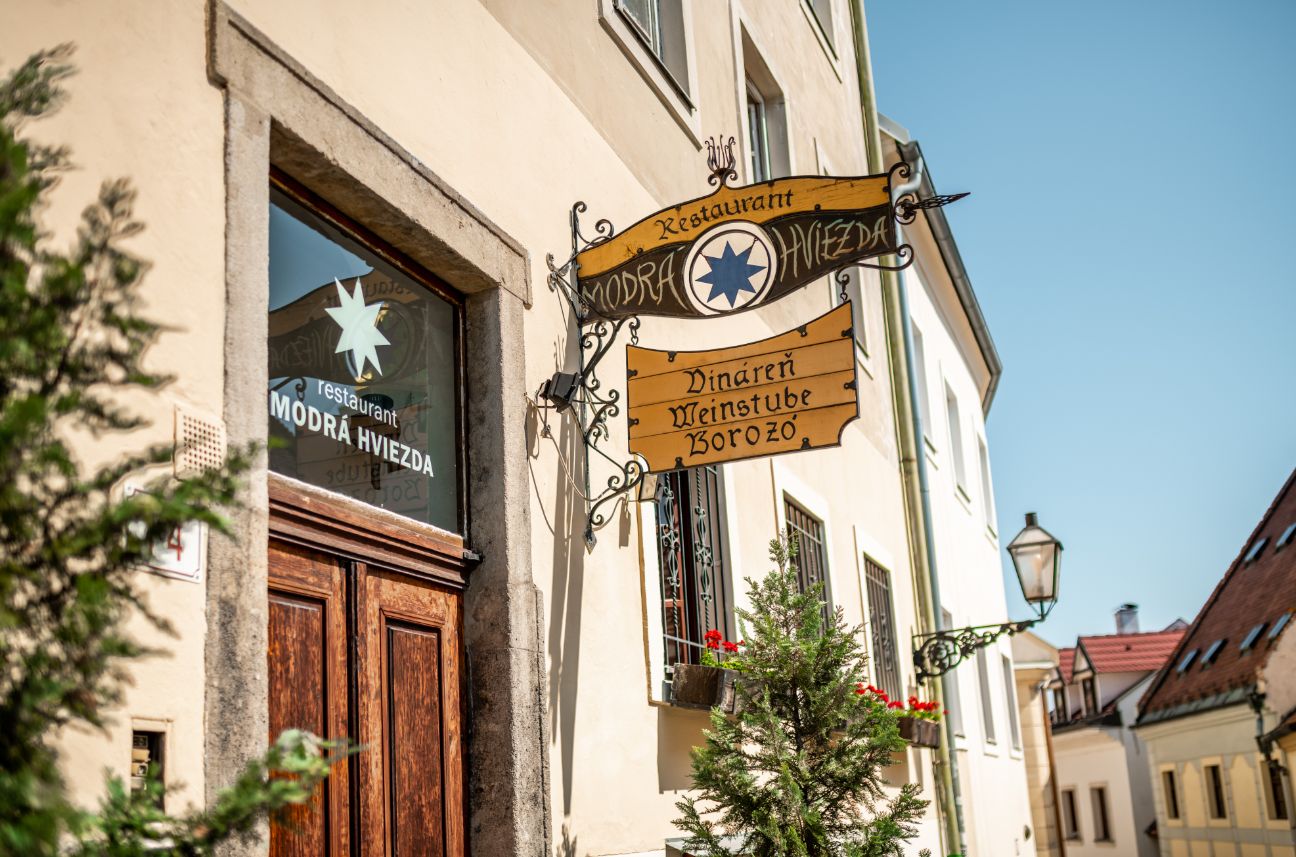 To reserve a table, use our reservation form.
In case of any questions, contact us by phone or email.
If you are interested in booking our restaurant for a larger group of guests outside of the stated opening hours, please contact us.
restauracia.modrahviezda@gmail.com